Travel
Booking, Schedules and possibility for Web Check-In
Discover
Neapoli, Kythira, Antikythira, Lavrio, Kea and Kythnos
Be Informed
News, Offers, Press Releases and Contact Information
Be Rewarded
Become a member, collect points, earn free routes!
F/B PORFYROUSA and F/B IONIS
Triton Ferries provides high quality ferry transportation services for passengers, trucks, and private vehicles in the Greek domestic market.
The fleet consists of two vessels: "F/B PORFYROUSA" that has been servicing the route between Neapoli Lakonias – Kythira and Antikythira islands since 2008, and "F/B IONIS" that operates the route between Lavrio port (in Attica) – Kea and Kythnos islands.
By offering a safe and reliable travel experience, Triton Ferries aims to inspire its passengers to "Discover the beauty of Greece!".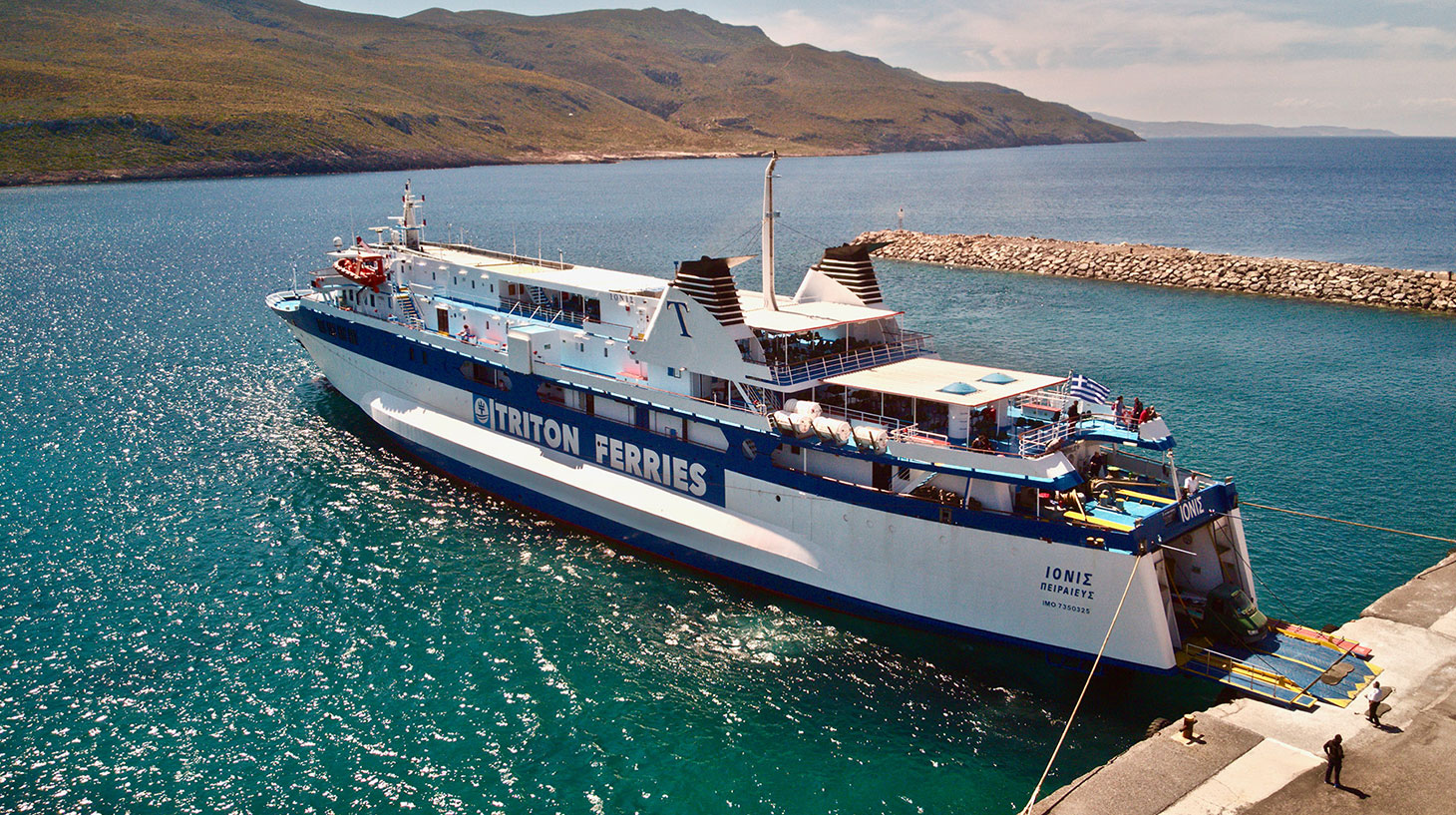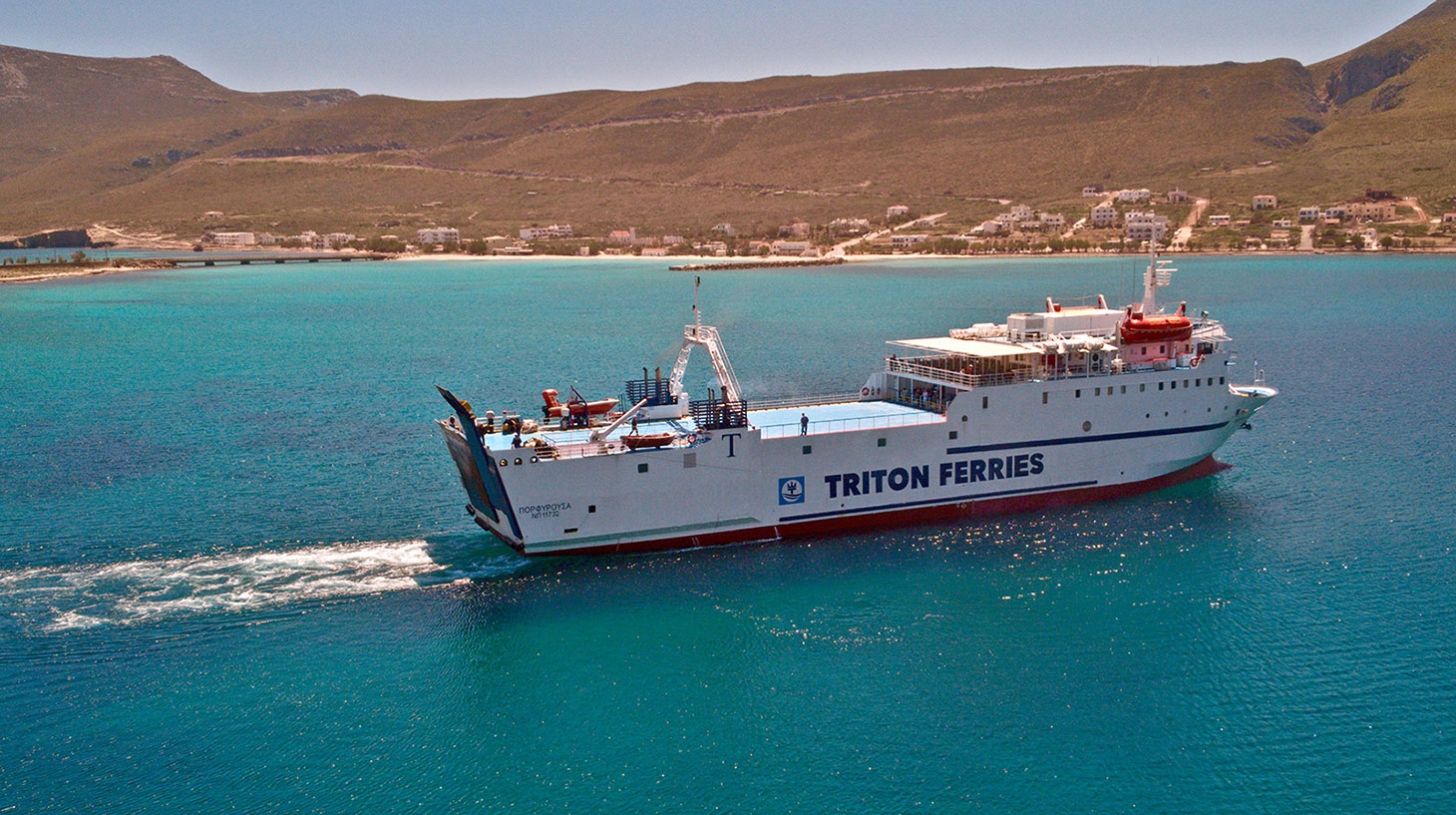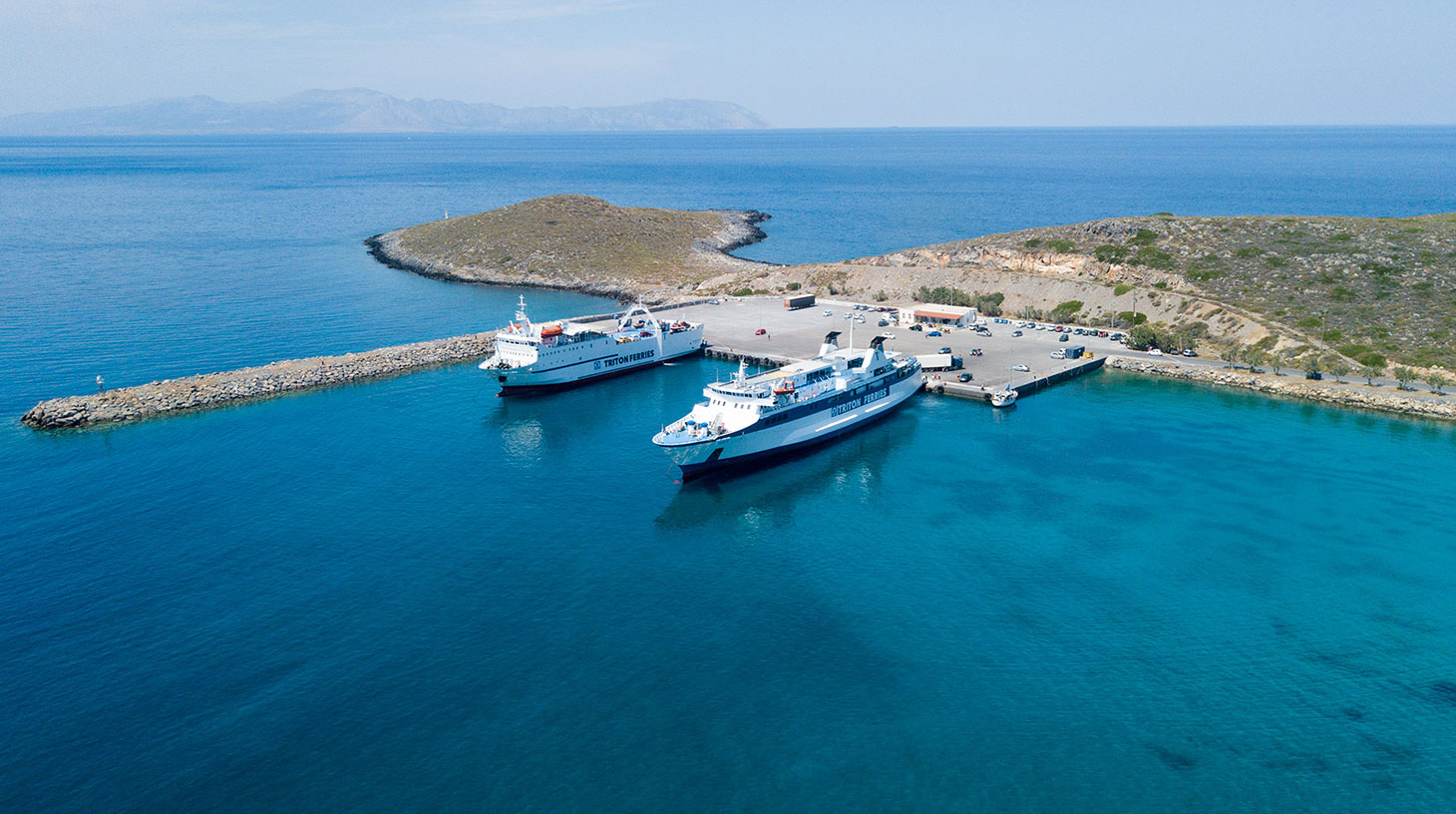 BOOKINGS
Book your ferry tickets on-line by clicking the relevant link below. Once your booking has been confirmed, you will receive an E-Ticket (by e-mail, or as a message on your mobile phone) with which you can go directly to the ship for boarding. Web Check-In service is also available up to 30 minutes before boarding, as well the option to collect your tickets from one of our Central Agents.
F/B IONIS
Lavrio, Kea, Kythnos
F/B PORFYROUSA
Neapoli, Kythira, Antikythira